Step 1: In the Elementor Editor Panel, search and use PAFE Vertical Timeline Widget
Step 2: Click on that widget > Content Tab and customize input information.
Add Item.
Title ( Title of Post or Product ).
Button Link: You can set the link of a Post or Product.
Button Text: Custome Button Label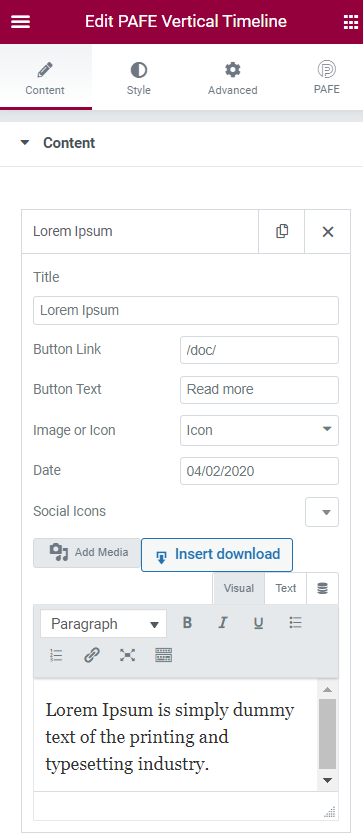 Step 3: You can customize Styles of Specific elements: (Style Tab)
List, Title, Date, Content, Image, Icon, Vertical Line, Button.