Step 1: You create a second Template with the Templates name Step 1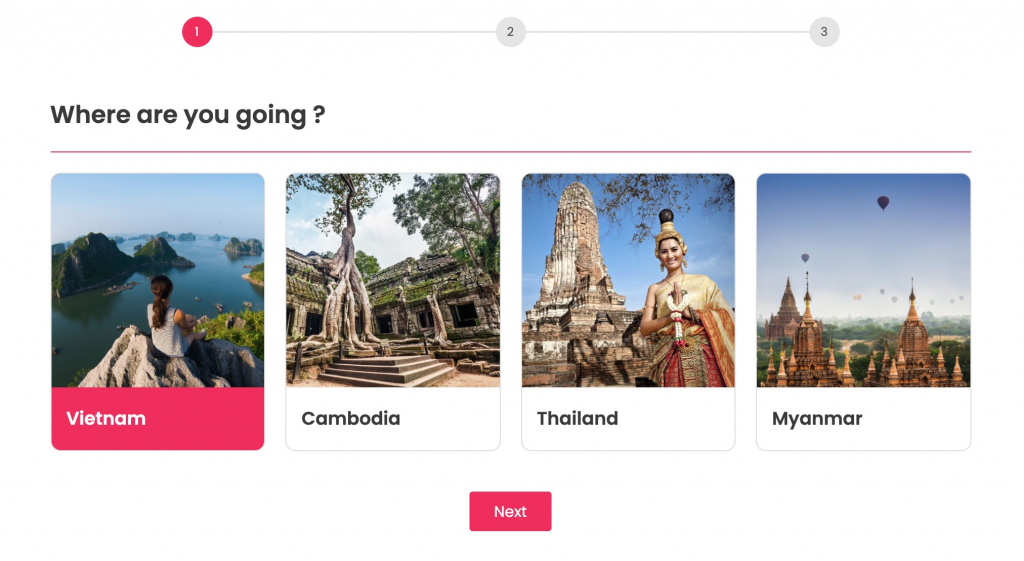 Step 2: You create a second Template with the Templates name Step 2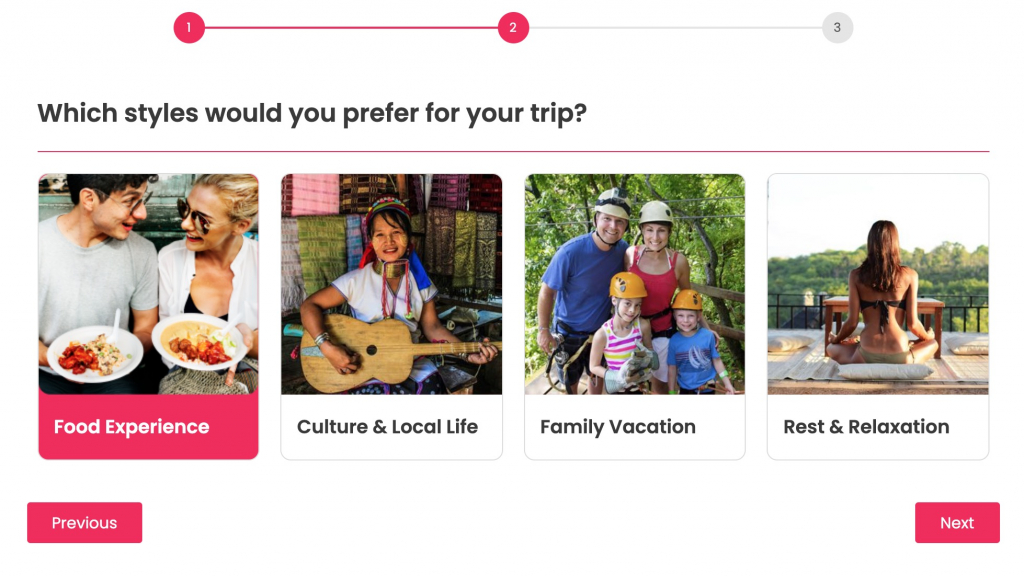 Step 3: You create a third Templates with the Templates name Step 3.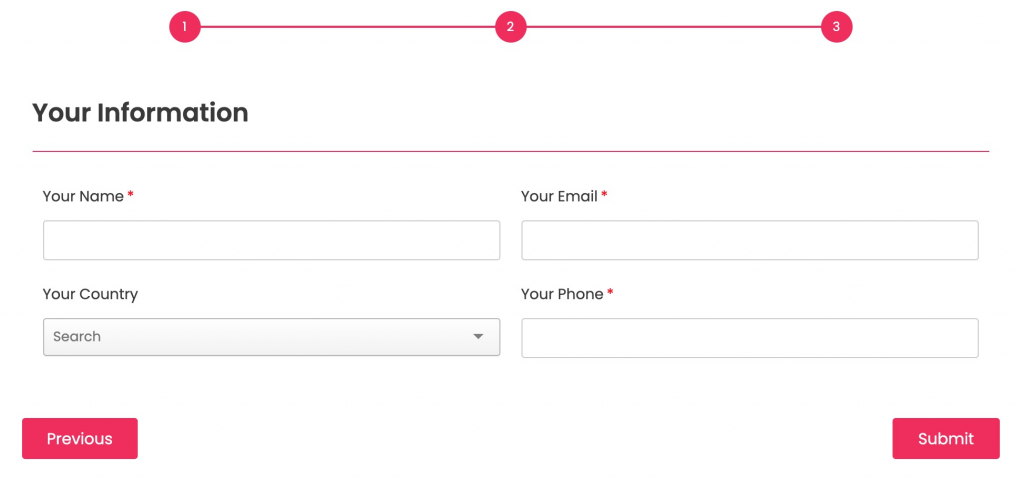 Step 4: Now create a Multi Step Form of the three templates above Step 1, Step 2, Step 3.
You only need to add the Template shortcode of the three forms above as a Multi Step Form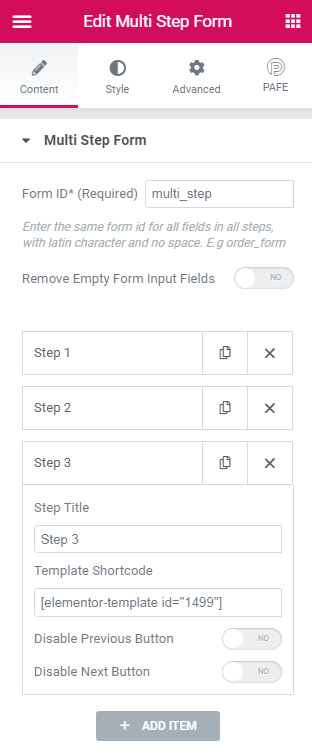 If you want to set automatically move to the next step after selecting, click turn on:

Step 6: After you have completed the above steps, you will see it in the Frontend
Which styles would you prefer for your trip?
Note: You need to create the same id forms.