Step 1: You create a first Template with the Template name: Step 1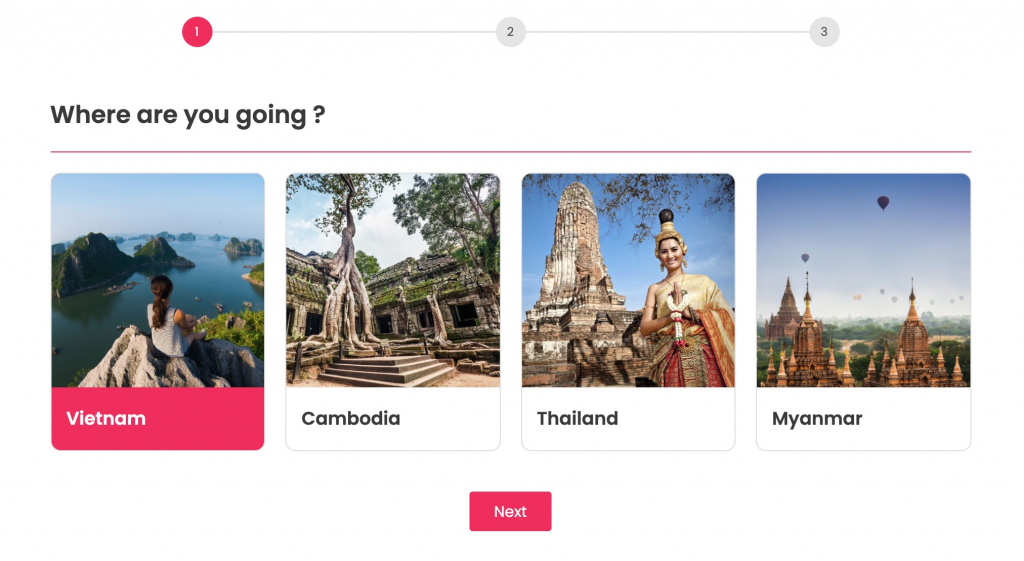 Step 2: You create a second Template with the Template name: Step 2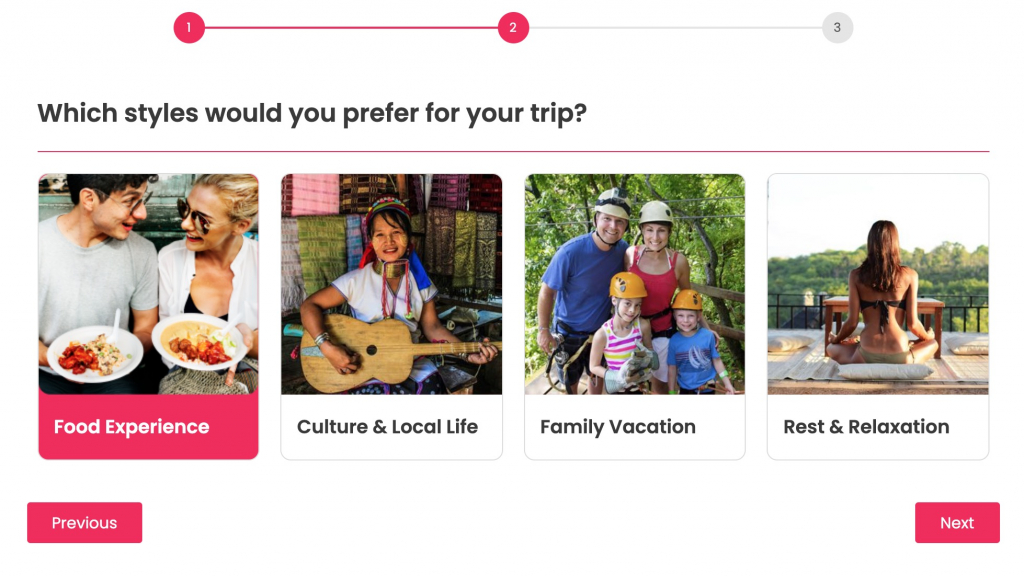 Step 3: You create a third template with the Template name: Step 3.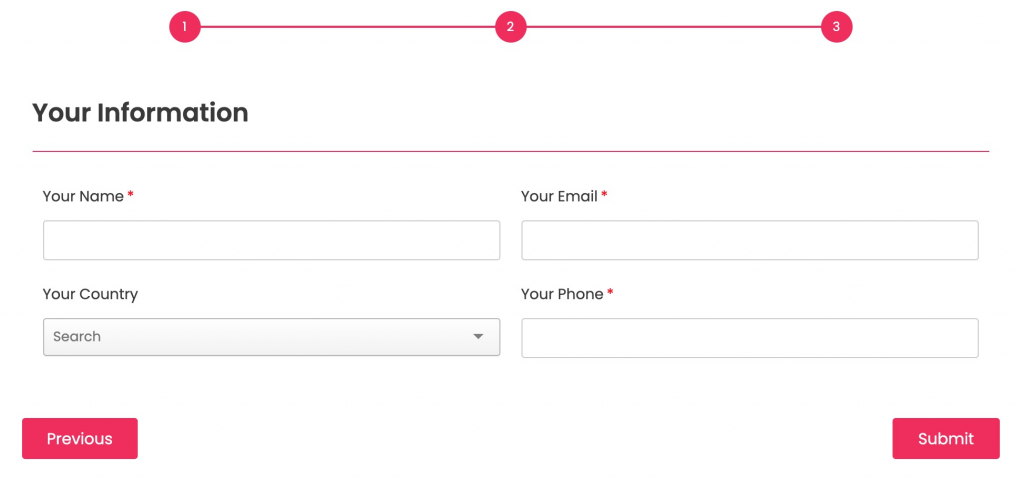 Step 4: Now create a Multi Step Form of the three templates above Step 1, Step 2, Step 3. You only need to add the Template shortcode of the three forms above as a Multi Step Form.  All the above Templates and Multi Step Form need to have the same "Form ID". Please refer to our illustrations.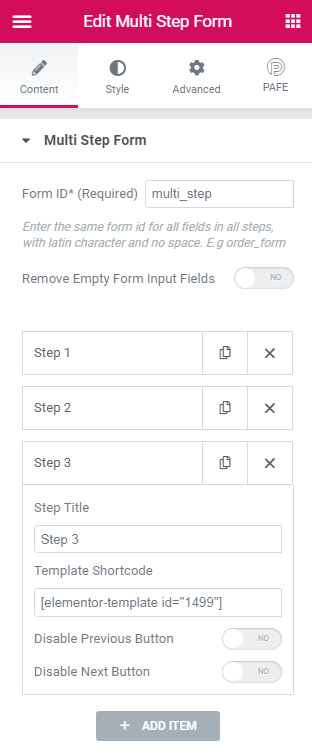 If you want to set "automatically move to the next step after selecting", just switch on the button like the illustration below:

Step 6: After you have completed the above steps, you will see it in the Frontend
Which styles would you prefer for your trip?
Notice: You need to create the same "Form ID" for all fields in 4 Templates (including 3 Step Templates + 1 Multi Step Form Template), with Latin characters and no space. E.g. multi_step