Application for PAFE version 6.5.24 and under.
We integrated with Hubspot by API port method. You can use this feature to create the new contact on Hubspot. To use the feature, please follow steps below:


Step 2: Add the Hubspot API key to setting page of Piotnet Addons

Step 3: Go to Edit with Elementor page and select Hubspot in Action after submit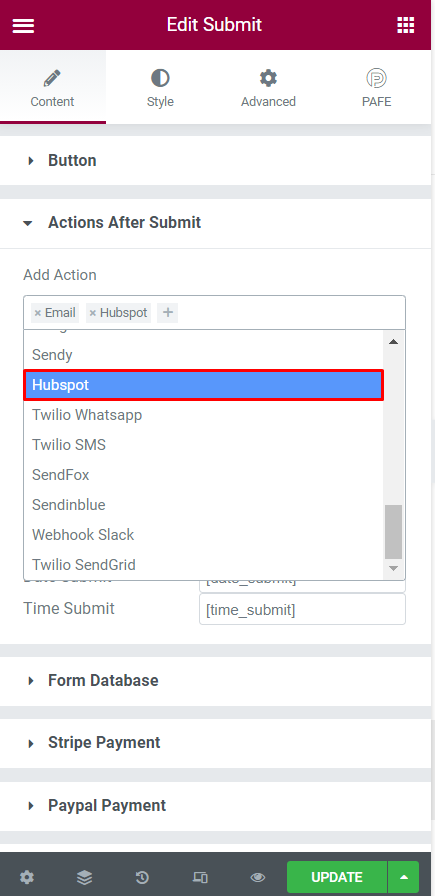 Step 4: Click to Get Group List and choose the group in which you need to get the properties. Fill the group key to Group Key input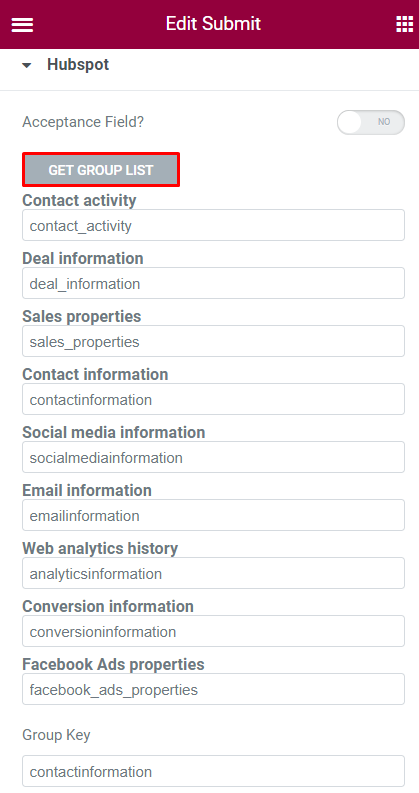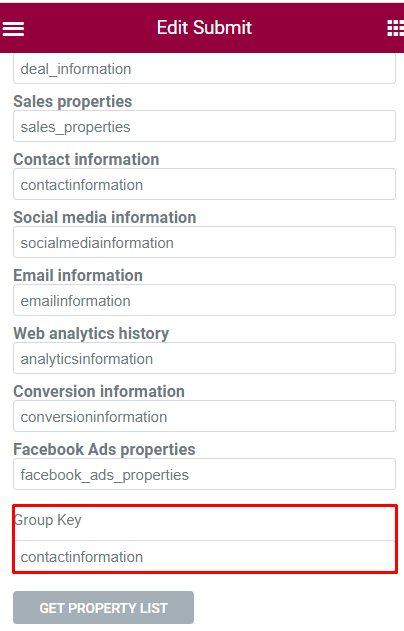 Step 5: Next, Click to Get Property List to get all properties of group which chosen above. Take the key in the inputs and fill them to repeater item (Property Name) in the below of Hubspot setting. Countinous in step 6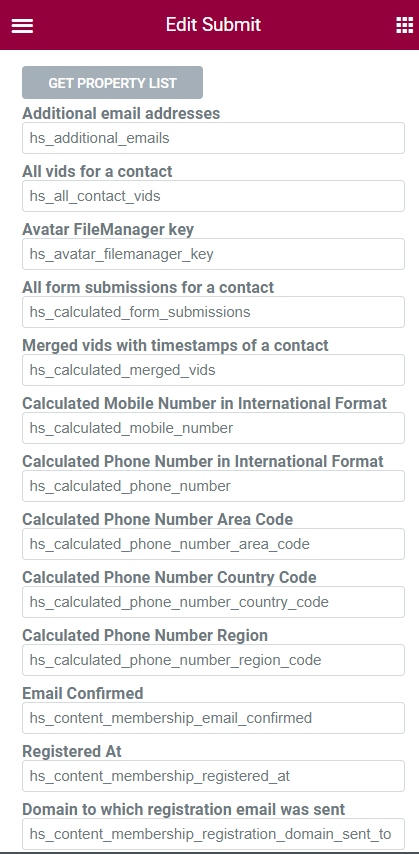 Step 6: Create the form field with your design. And take the field shortcode. Fill it to Field Shortcode (in the repeater of Hubspot setting). A Property Name will corresponds to a Field Shortcode.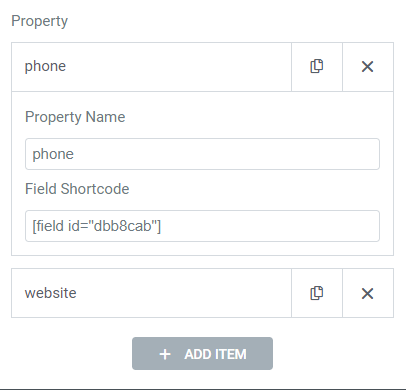 [HubSpot API Key Sunset]

Starting November 30, 2022, all #HubSpot customers will no longer have access to API Keys and in-turn will no longer be able to use API Keys as an authentication method with HubSpot APIs.
Starting July 15th, 2022, HubSpot will no longer allow new API keys to be created. Existing API keys will work until November 30th, but accounts that do not have an API key, as of July 15th, 2022, will not have access to create a new API key. API calls made with API keys on or after Nov 30th, 2022 will return 401 errors.

It means that our existing and potential customers can not use HubSpot integration feature by creating the new API key since July 15th, 2022.