Step 1: You need to add Google Sheets Integration key.
Please go to Dashboard > Piotnet Addons > Settings > Integration > Google Sheets Integration > Enter Google Sheets Integration API Key > Save Setting.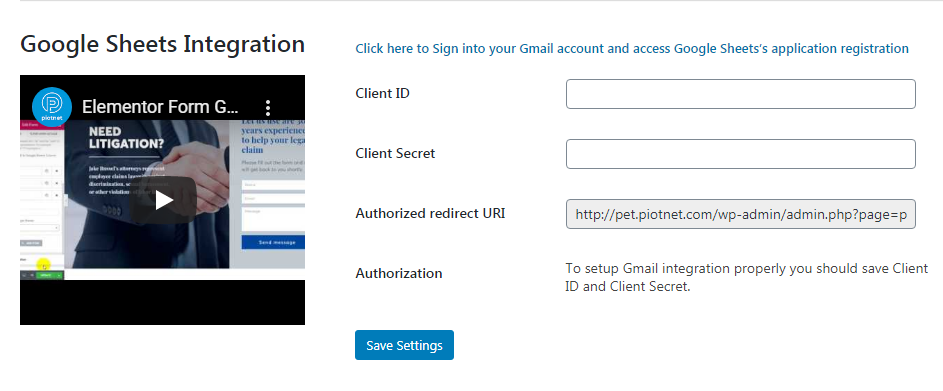 (Click on images to view the full size)
(Click on images to view the full size)
Google Sheets API Update:
Due to the regular updating of Google Sheets, the sequence steps can be changed, but they generally have the similar processing.
Step 3: 
Embed Client ID and Client Secret to Google Sheet Integration in PAFE Integration Category (Step 1)
Click Save Setting, then Authorize
Next, you need to create a new form with the Name and Email fields.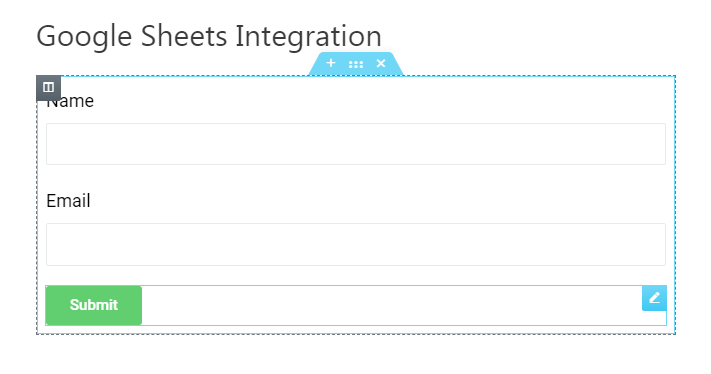 Step 4:
Enable PAFE Form Google Sheets Connector (Submit Button) after creating a new form.
You just need to add Google Sheet ID, Shortcode field, and Column in Google Sheets.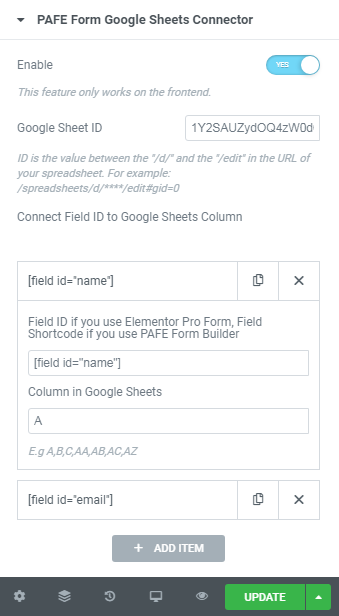 Note: You need to create the same Form ID