Step 1: You need to add Google Sheets Integration key.
Please go to Dashboard > Piotnet Addons > Google Sheets Integration > Enter Google Sheets Integration API Key > Save Setting.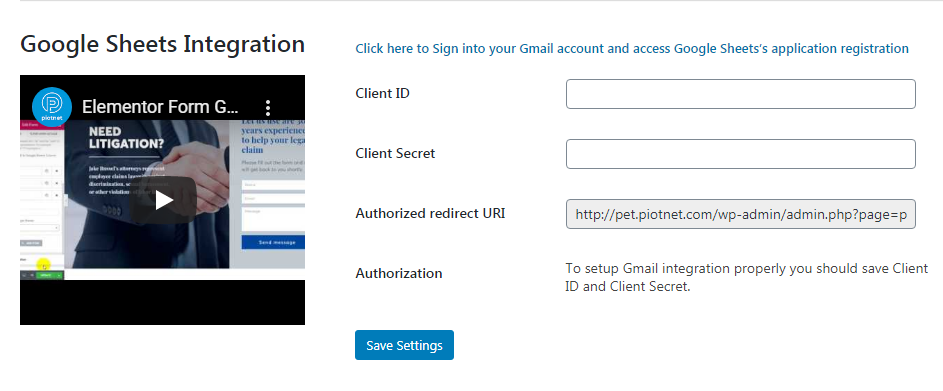 Step 3: After the Google Sheets API appears in the results, click it and then click ENABLE.
The
Google Sheets API
is enabled for your project and a message appears indicating that you need to add credentials to use the API:

Click Create credentials.
The Add credentials to your project dialog box appears: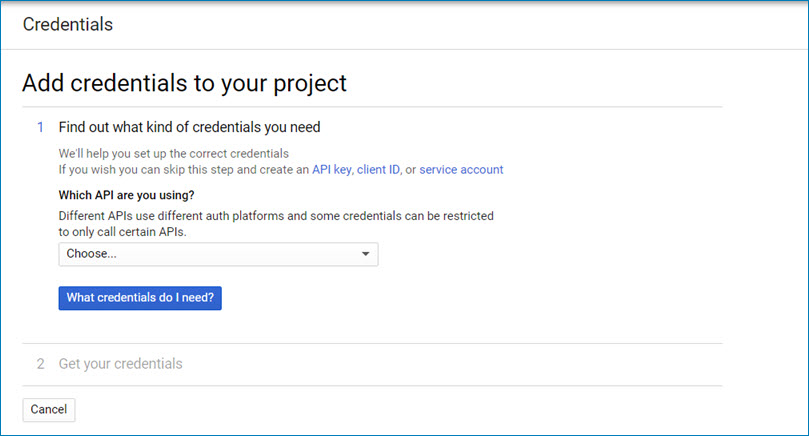 Step 4: Click the client ID link.
The Create OAuth client ID dialog box appears:

Step 5: To create an OAuth client ID, you must first set a project name on the consent screen. Click the Configure consent screen button to continue.
The OAuth consent screen appears: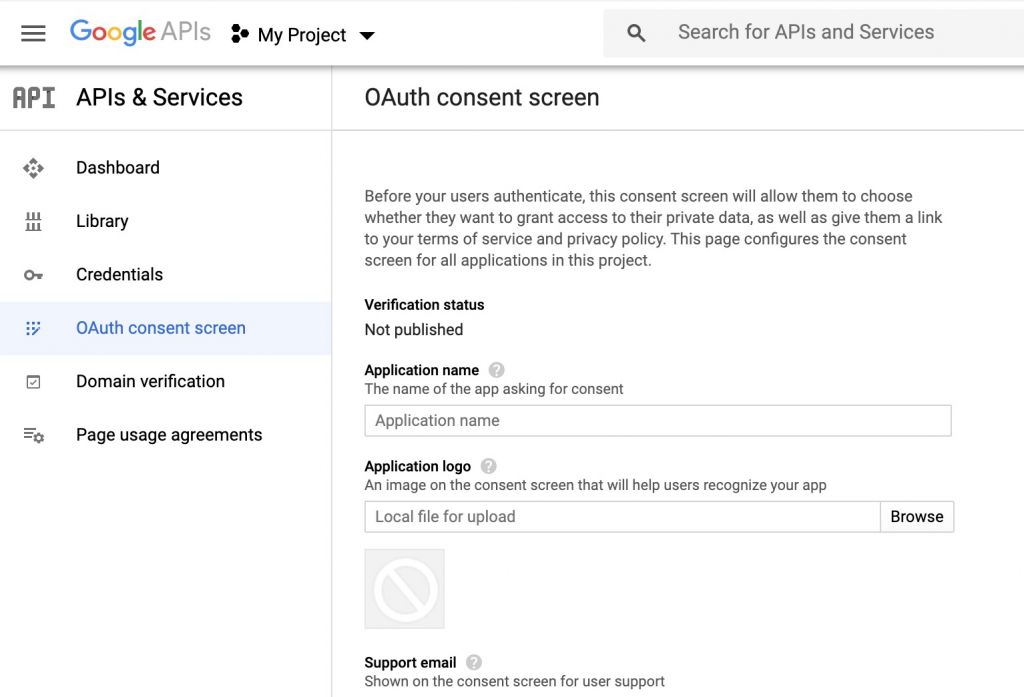 Enter the following information on the OAuth consent screen:
Application name

– Enter any appropriate name for your application.

Authorized domains

– Enter to add the domain.
Step 6 : Select Credentials from the side menu, click CREATE CREDENTIALS and then select OAuth client ID.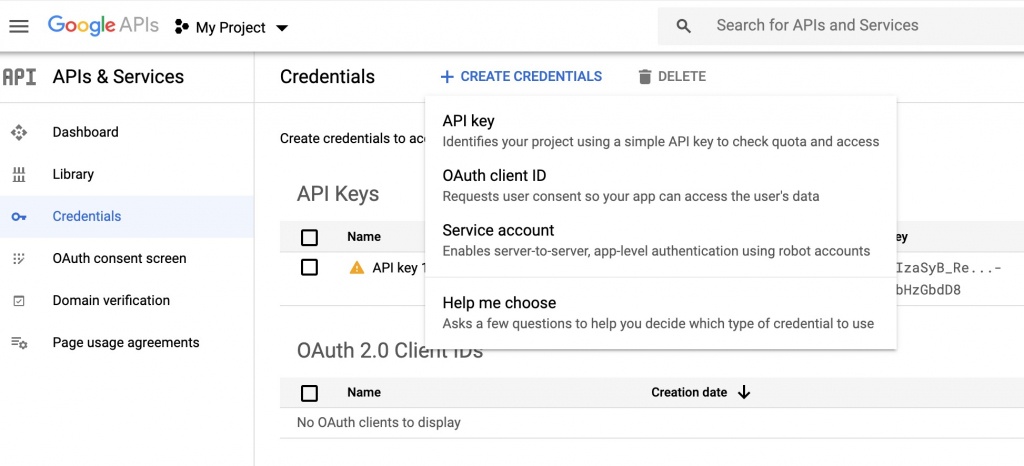 Step 7: You choose the type of application is the web application and URLs
For example : http://pet.piotnet.com/wp-admin/admin.php?page=piotnet-addons-for-elementor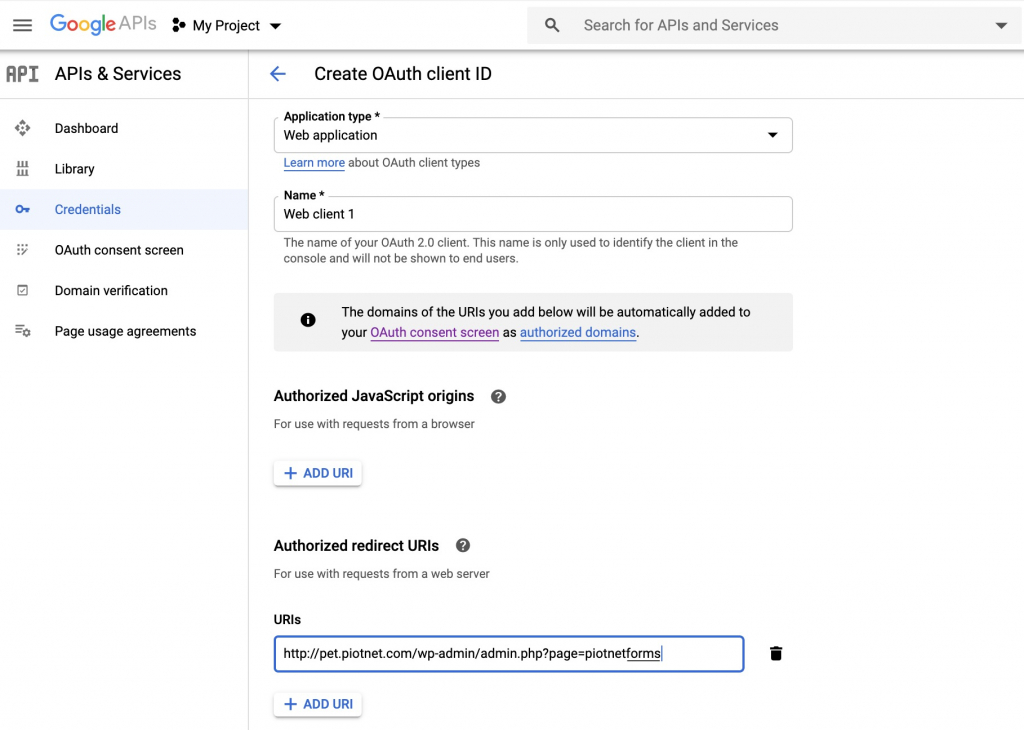 Step 8: Click Create and copy Your Client ID and Your Client Secret  add Step 1.
Next, you need to create a new form with the Name and Email fields.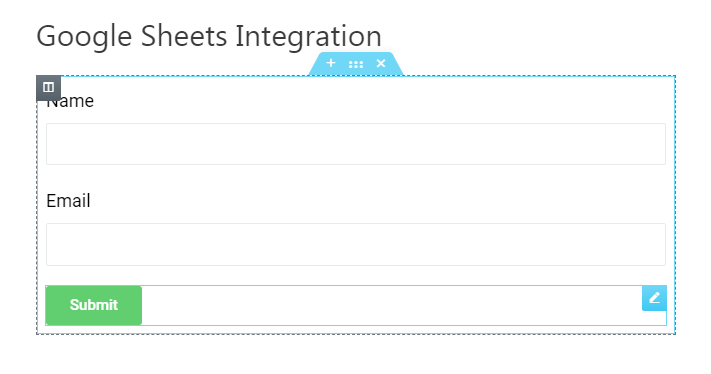 Step 9: After creating a new field of your choice  enable Google Sheets Connector.
You just need to add Google Sheet ID, Shortcode field, Column in Google Sheets, it will word.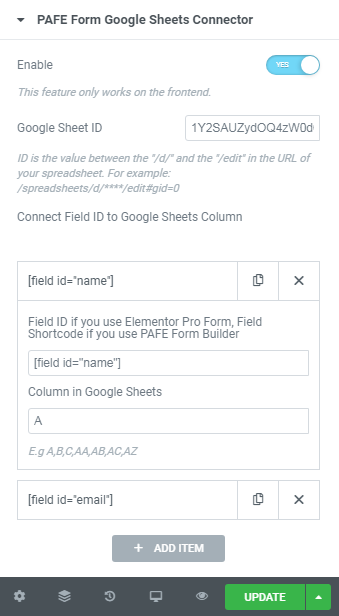 Note: You need to create the same id forms.