In order to query the PAFE Forms anywhere, the Form Embedding widget undertakes this process.
Step 1: 
PAFE Dashboard > All Form/Add New Form Categories > Create your own form by PAFE Forms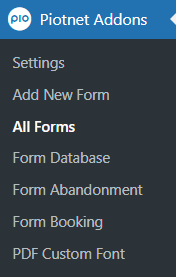 Step 2:
On the landing page/place, apply the Form Embedding widget by dragging and dropping it in Elementor Panel.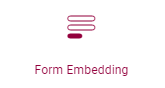 Step 3:
Set up and query your form.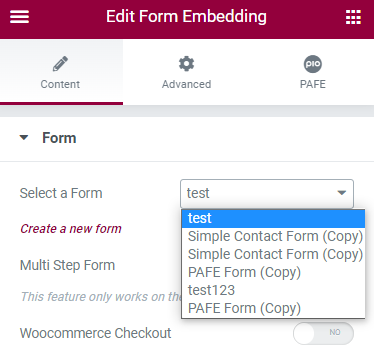 Select a Form: this element automatically renders all PAFE Forms as a drop-down suggestion list.
Multi Step Form: Render your Customizing Multi-Step Form made by PAFE Forms.
WooCommerce Checkout: Apply WooCommerce Checkout for the form.