The PAFE Form Database stores your Submission database, it allows you to export data to CSV file.
Step 1: Go to Dashboard > Piotnet Addons > PAFE Form Database.

Step 2: Click All Form ID > choose Form ID.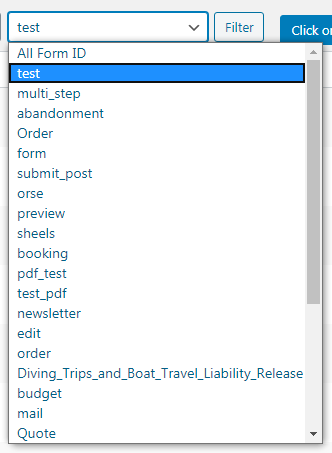 Step 3: After choosed Form ID > click Filter.

Step 4: Finally, click this button to export.

Notice:
The operation of PAFE Form Database is similar to "Submit Post feature". It means that values in the Database stay until they're manually deleted.