Calculated Fields + Conditional Logic + Woocommerce checkout
Show Gift Select Field if Choose Unlimited Page Package
Set Hosting Plan 2 if Daily Visitors >= 3000, Hosting Plan 3 if Daily Visitors >= 6000
1. Conditional Logic for PAFE Form Builder (Field/Submit Widget)
For instance: If you want to show Food Select Fields after the Order box has been checked: 
Create a simple form like the image below.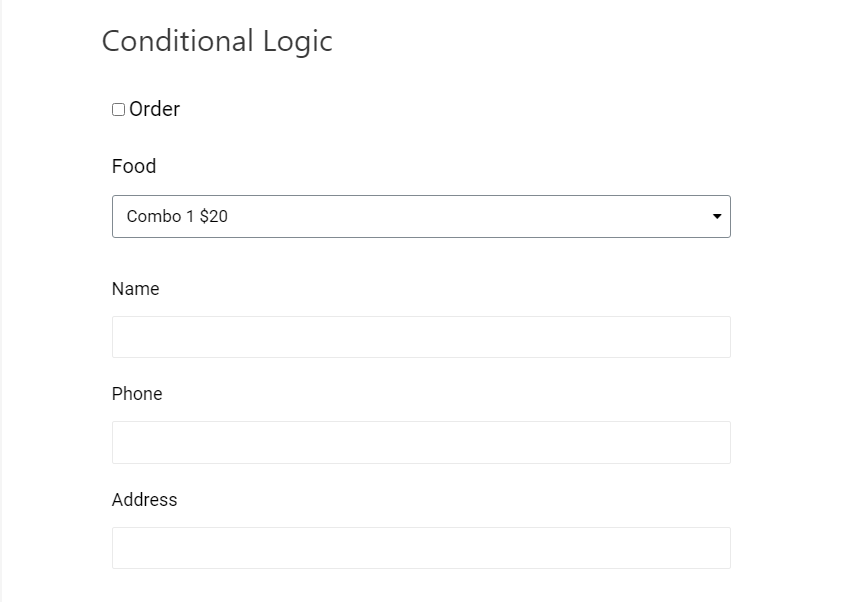 Afterward, edit the Food Select Field > Content Tab > Conditional Logic.
Click Enable to get started. Then Add Item to add conditions.
In Conditional Logic List:
Action: set Show this Field or Set value;
If: put shortcode of the field which you want to apply condition;
Comparison Operators: there are options for you such as not empty, empty, equals, not equals, >, >=,<,<=, checked, unchecked or contains;
OR, AND Operators: set relation between conditions.
Don't forget to click Update.
In addition, you can use "Set value" option to show specific values for other fields depending on the target fields.
2. Conditional Logic for Sections:
Edit a Section > PAFE Tab > PAFE Form Builder Conditional Logic > Click Enable.
Instead of using shortcode, you will add Field ID in If box: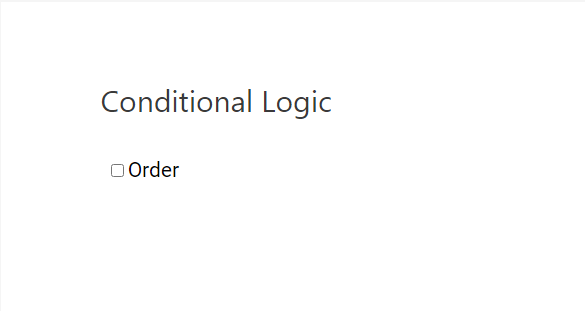 Finally, checked Order box, Food Select field and Section will appear:
Above is just a simple example. Using conditional logic allows you to perform many complicated forms for your needs.