Repeater Fields Multi Level Nested

You can use Elementor Section or Inner Section to make Repeater, Sub Repeater
and Any Elementor Widget to make Add, Remove Button
Conditional Logic: If Acceptance checked, the Section Repeater bellow will be shown
Test with Card number 4242 4242 4242 4242 – 04 / 24 – 242 – 42424
You can checkout with Stripe, Stripe Subscriptions or Woocommerce
Example: Below is a procedure how to create a bill calculation.
Firstly, we create a simple form that empowers customers to choose product, size and quantity.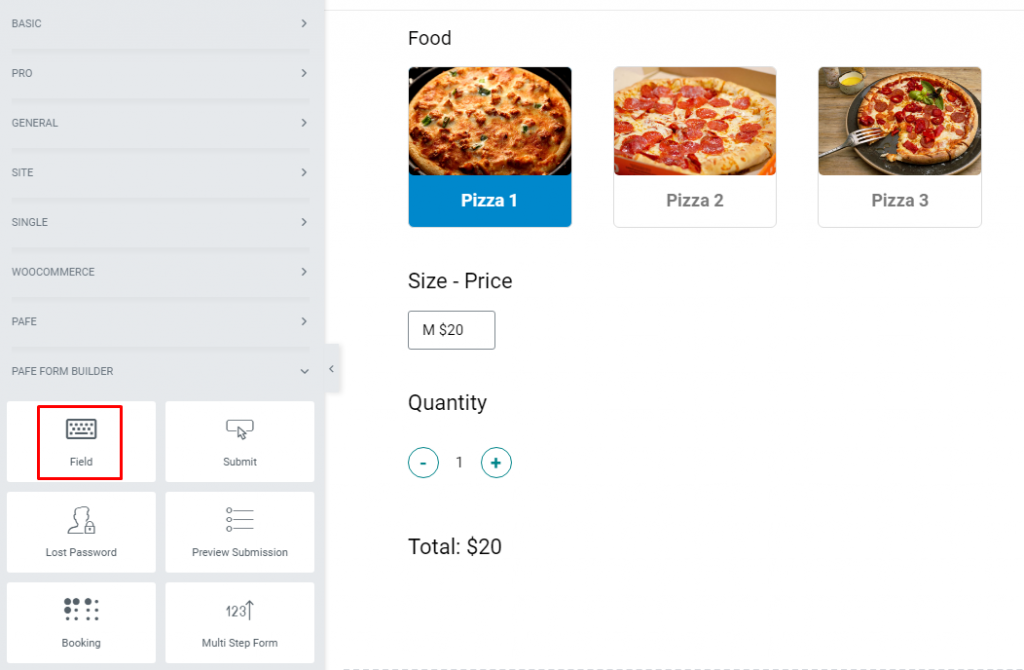 Edit Total field > Content Tab > Fields > Type > choose Calculated Fields.
Next, the control section would be shown as below: 
In the Calculation control field, add your mathematic formula. Shortcodes of fields would be used as variables.
After choosing product, size and quantity, Calculated Fields will automatically calculate the total amount.