To begin, go to Elementor Panel > Elements > Pafe Form Builder > choose Field Widgets and Submit Widgets into your form.
Next, edit Submit Widgets, you Add Action PDF Generator into Actions After Submit.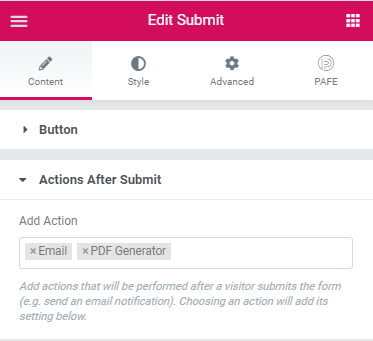 After, PDF Generator will appear in Content Tab. You can click PDF Generator > Custom Layout.
You can Add Item if you want it appear in PDF file.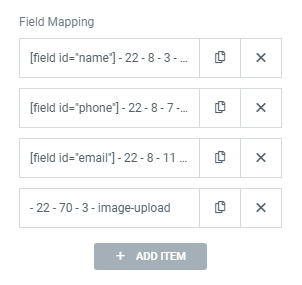 You fill field shortcode in the box Field Shortcode.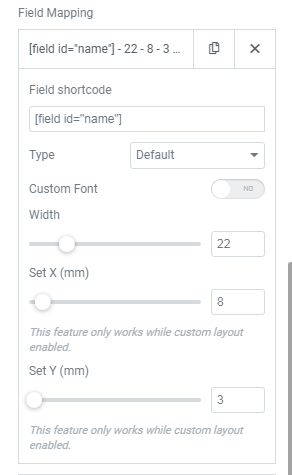 In Field Mapping:
Field Shortcode: Shortcode of each field;
Type: You can choose Default, Image or Image Upload type;
Custom Font: You can turn on if you want edit font;
Width, Set X, Set Y: Set position of Item in the PDF file. X for horizontal and Y for vertical. 

Finally, you can fill in all  the available information and click Submit Post. PDF file will be sent to your email.