PDF Generator action after submit is used for converting a form to PDF. Afterward you can send the pdf file to recipient emails. To use PDF Generator, please perform following steps:
Step 1: Create a form to collect necessary information.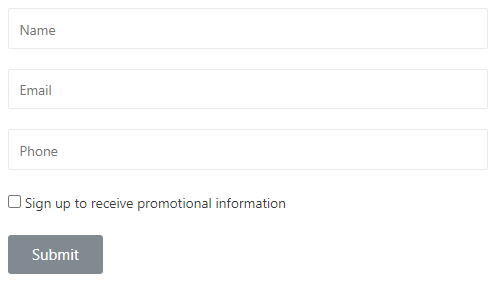 Step 2: Edit the Submit button, select Actions After Submit -> Add Action -> PDF Generator.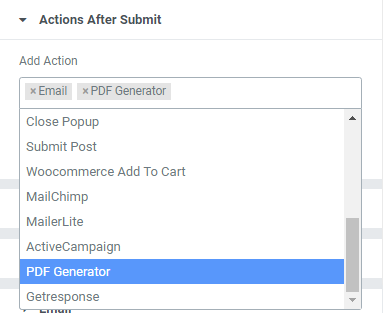 Step 3: In PDF Generator Section, select Custom Layout Yes or No.
If Custom Layout is No: Fields on the form will be automatically mapped into the PDF file in the order, and you can edit some of the following information:
Title: You can add title, edit display position, text size, font color of the title.
Field Mapping: Edit and format form fields that are mapped into PDF files.
– Show label:
     – If Yes: Show additional labels corresponding to the fields in the PDF file.

     – If No: The corresponding labels will not be displayed in the filed PDF.

– Front Size: Format the text size of Field Mapping.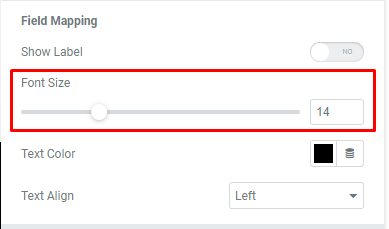 – Text Color: The text color of Field Mapping.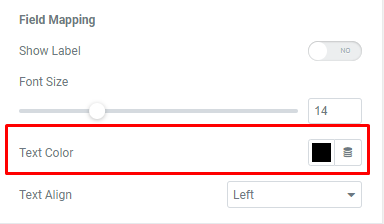 – Text Align: Format the position of the text in the PDF file.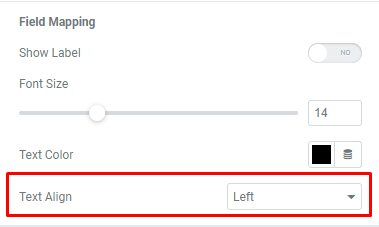 Custom layout is Yes: Fields in the form will not automatically mapped to the PDF file, we need to map and positioning the fields. Click ADD ITEM to add fields mapping.
Import template: You can select the file template to insert.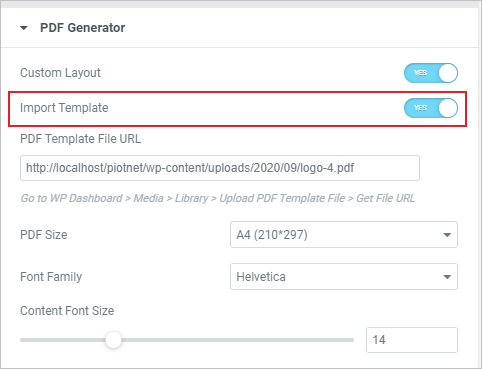 Get Template URL: You need to visit: WP Dashboard> Media> Library> Upload PDF Template File> Get File URL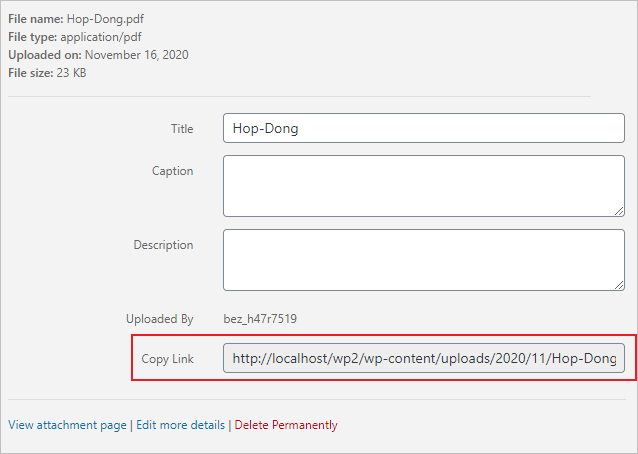 PDF Template File URL: Paste the URL template into the PDF Template File URL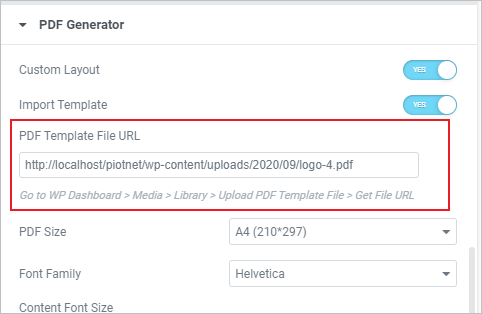 Load PDF Template: Click Load PDF template to display the template.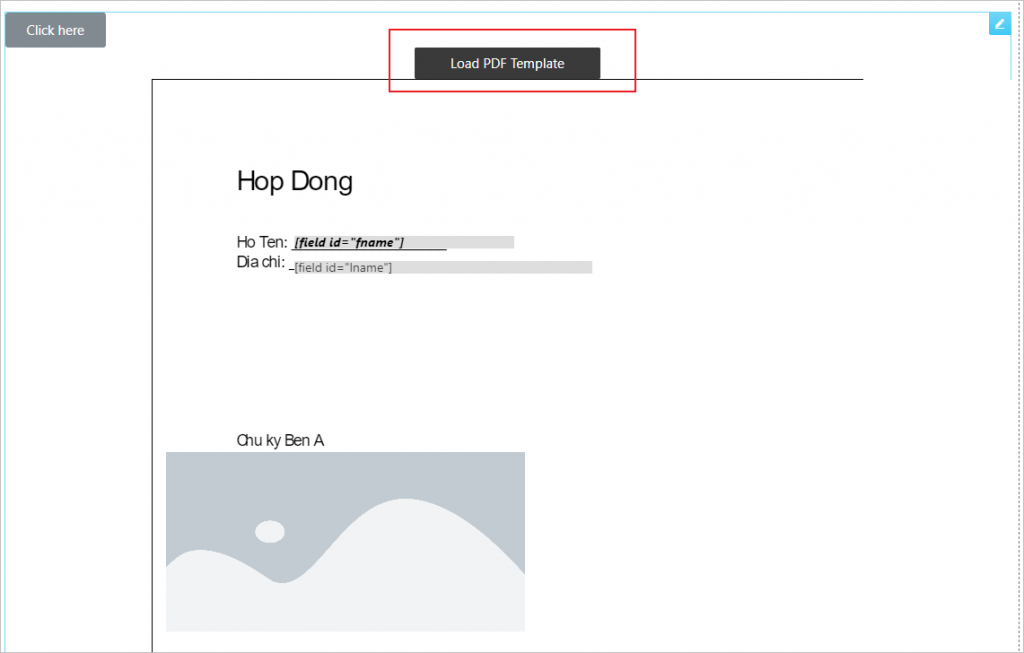 Example:
– Field name
Copy and paste shortcode of field name to Field Shortcode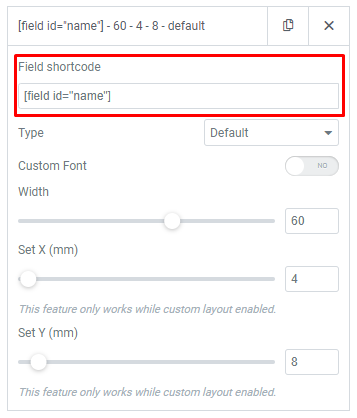 – Type: 
     – Default: the field format displayed in the PDF file is text.
     – Image: field displayed in the PDF file will be an image (You need to specify the field format before choosing the type).
     –  Image upload will allow you to upload an image file into a PDF .
     – Custom Font: Used to edit the font for field mapping.
     – Width: Adjust the width size of the field mapping
     – Set X: Adjust the position of the field map horizontally.
     – Set Y: Adjust the position of the field map vertically.
Image Background: Applying if you want to leave a background image for the PDF file.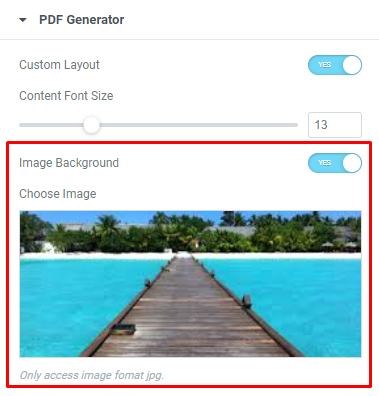 Check the position displayed in the preview under the submit button.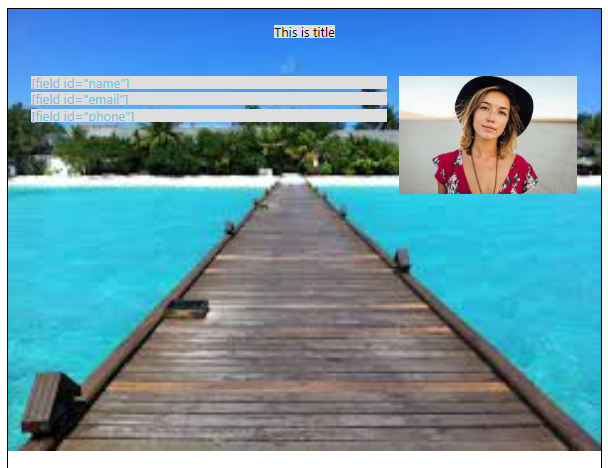 After the editing is done, click Update and check the active form.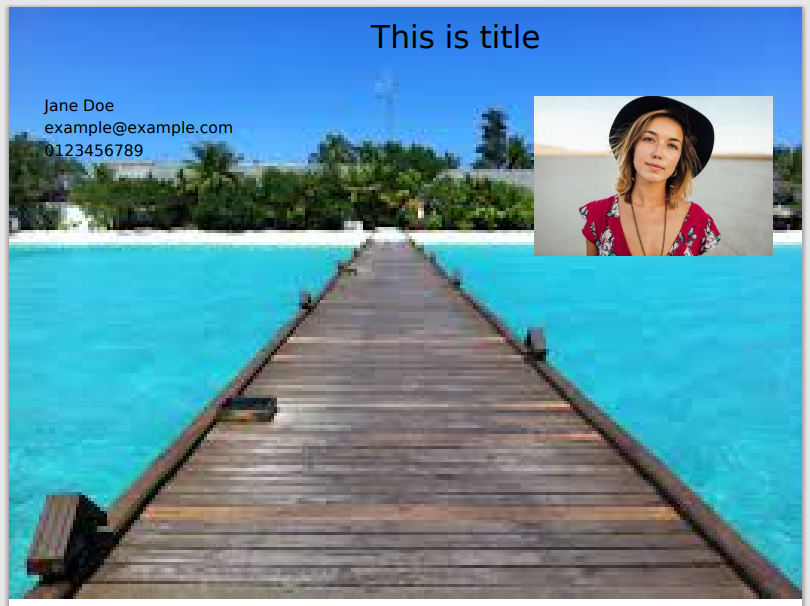 Note: the PDF connector only works with up to version 1.6 PDF files. Please convert the PDF file to 1.6. Here is the link to convert it: https://docupub.com/pdfconvert/